Now more than ever we need your support!
By donating to our work or becoming a member you can be part of a movement that challenges war and the causes of war.  Below are a range of options – choose the one that best suits you.  Your financial and moral support is essential to us!
As well as membership and donations you might consider leaving a Legacy of Peace  to Pax Christi.  Here you can download our leaflet with details of how this might be done.
If you have creative ideas for sponsored events – walks, silences,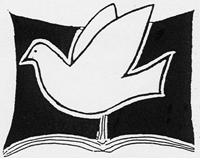 cycles, swimming… you can use the CPEF Justgiving site to create your own fundraising page and so raise funds for Pax Christi's Peace Education Work.